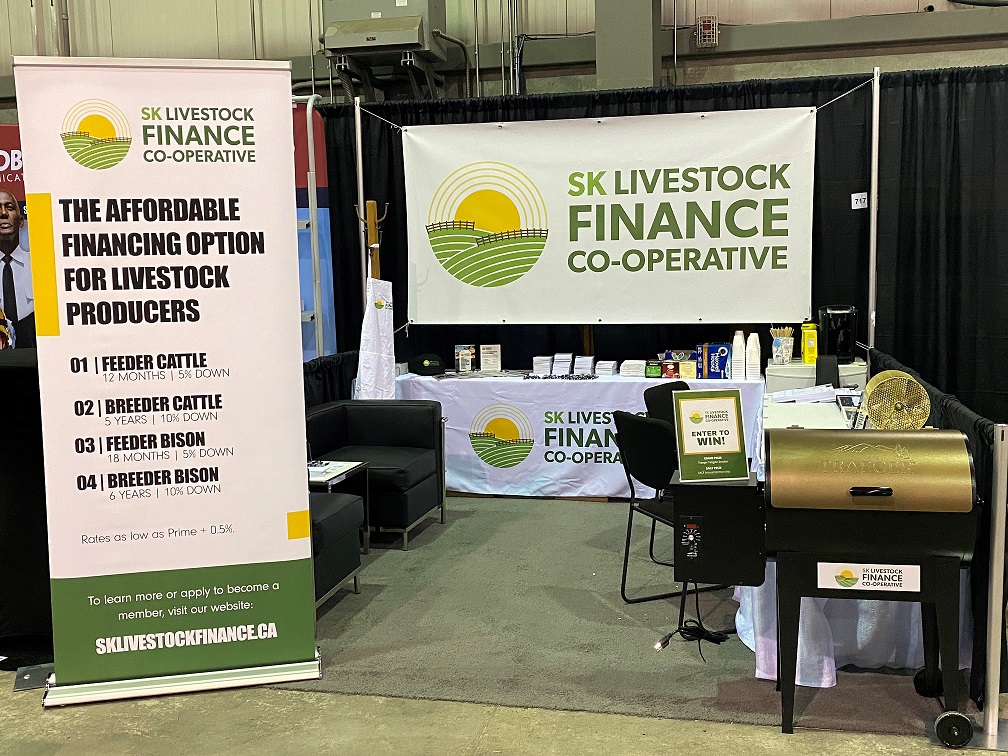 SK Livestock Finance Co-operative had a busy week at Agribition at the end of November! We were so thrilled that many of you came to say hi, drink a cup of coffee with us and learn more about our co-operative. We couldn't have thought of a better way to officially kick off SKLF in Saskatchewan.
If you were able to visit us at our booth, you would know that we were giving away prizes throughout the week. Our draws included six daily draws for a FREE one-year membership with SKLF, and our grand prize was a Traegar Tailgate Smoker! Please join us in celebrating our winners:
Traeger Tailgate Smoker: Riley Doud
One-Year SKLF Membership: Kyle Wall, Harley Olson, James Ririe, Jenny Stradeski, Megan Muri and Farron Ward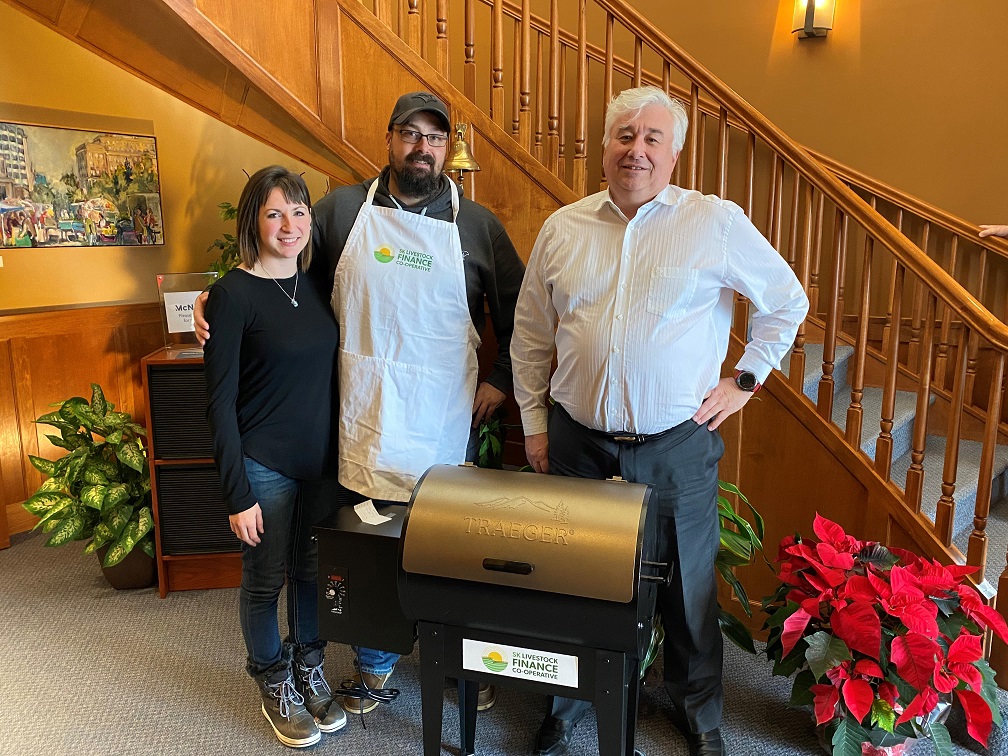 Thanks again to everyone who visited our booth at Agribition. We hope to see all our members at our first Annual General Meeting, taking place on Tuesday, January 28, 2020 from 4:00 p.m. to 6:00 p.m. at the Saskatoon Inn.
SKLF is also a proud Premier Sponsor of the 2020 Saskatchewan Beef Industry Conference taking place January 28 to 30, 2020 in Saskatoon. All our members are welcome to attend the Saskatchewan Beef Industry Conference Opening Reception taking place right after our AGM at 7:00 p.m. on Tuesday, January 28, 2020. We hope to see you there!